Kanji of the Day: 田 (た/だ/でん) ta/da/den (rice paddy)
I'm sure you have seen those crop formations, or so called "crop circles" on TV shows and movies. Crop circles are patterns created by the flattening of a crop, and are also believed to be a creation of Martians…
Well, apparently in Japan there are something similar called 田んぼアート (tanbo āto), or rice paddy art. As you can see in the images below, 田んぼアート is created by planting different colors of rice, using a paddy field as a gigantic canvas (was not created by Martians though!). 田んぼアート was invented by people of Aomori prefecture as a method of advertising: since Aomori has long been known as one of the best rice producing areas, people decided to take advantage of the fact and use it as a way to advertise and revitalize their villages. The designs and themes change depending on the season, but are generally based on popular cultural or historical figures, such as Geisha, Mona Lisa, Marilyn Monroe, and works of famous Ukiyoe artists such as Sharaku and Hokusai.
Thanks to the internet, 田んぼアートhas become very popular, and many tourist, form both inside and outside of Japan, visit the location during the planting season to help farmers creating 田んぼアート. You can also find 田んぼアート in other locations outside of Aomori prefecture.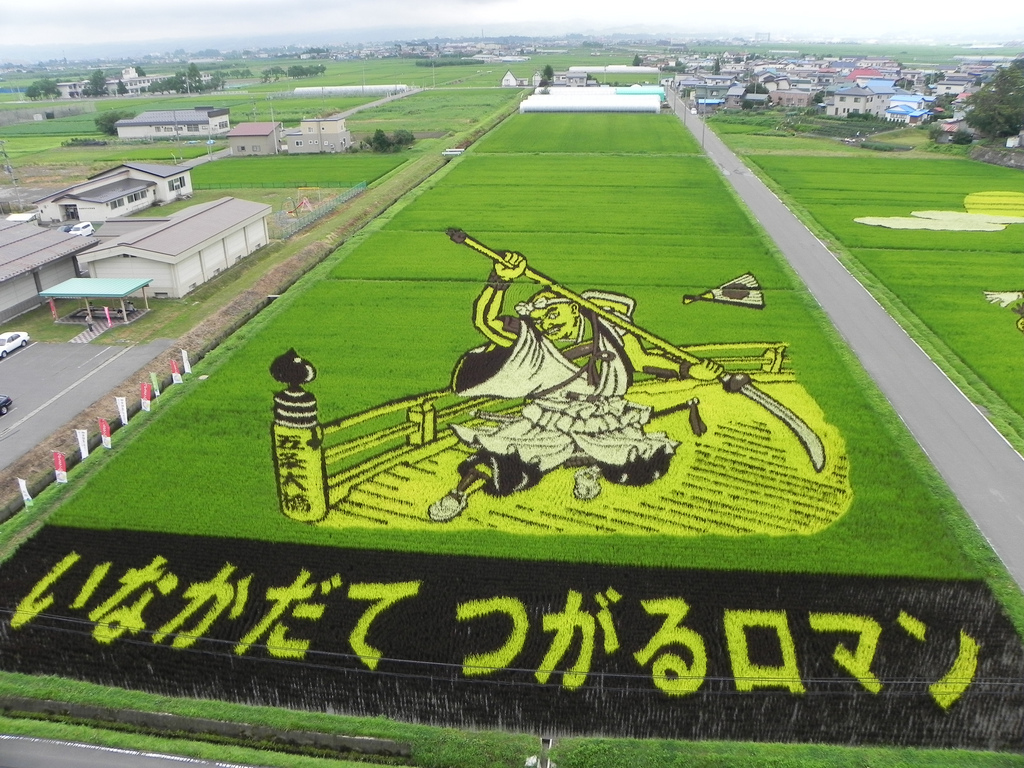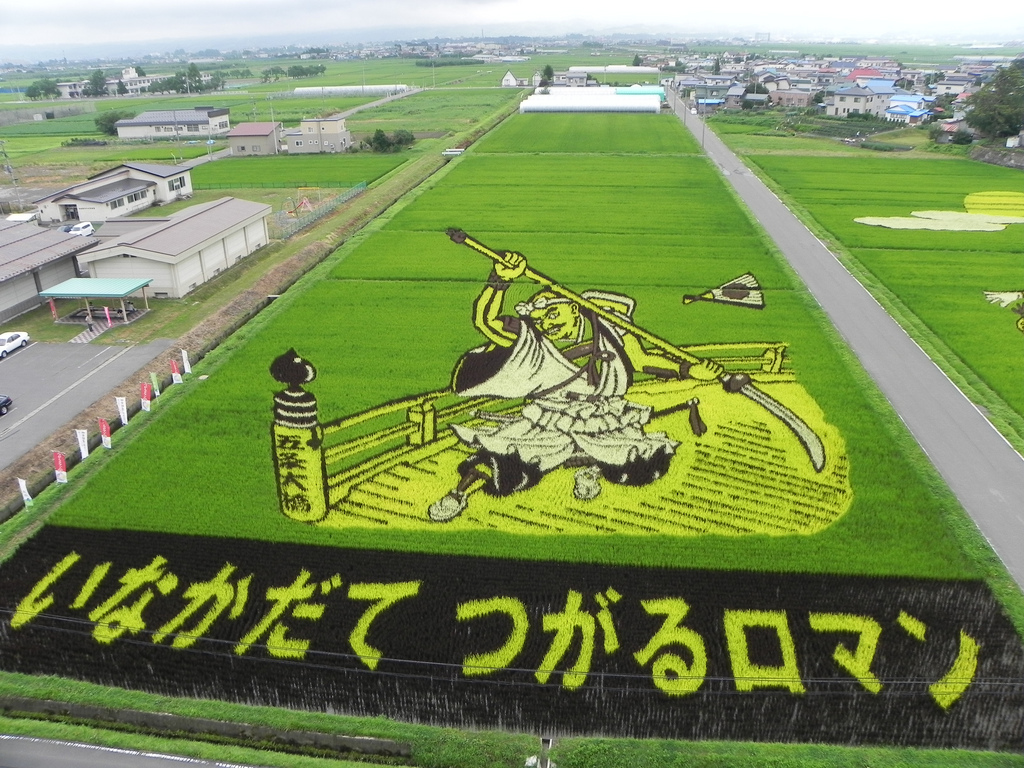 It would be super cool if we could create our Kanjilicious logo as 田んぼアート! What would you like to see?
[prw username="kanjilicious" boardname="田" maxfeeds="40″ divname="myList" printtext="0″ target="newwindow" useenclosures="yes" thumbwidth="100″ thumbheight="200″ showfollow="medium"]