Kanji of the Day: 木(き/もく/ぼく) ki/moku/boku (tree)
There are varieties of traditional woodworking techniques developed in Japan, and 寄木細工 (Yosegi-saiku), commonly known as 寄木 (Yosegi), is one of them. As the word 寄木, whose literal translation is put (together) wood, indicates, the technique allows the craftsman to create intricate geometric patterns using multiple colors of woods. The technique was developed during the Edo period, and today it became one of the local specialties of  箱根 (Hakone), which is a popular 温泉 (Onsen), or hot spring, destinations outside of Tokyo.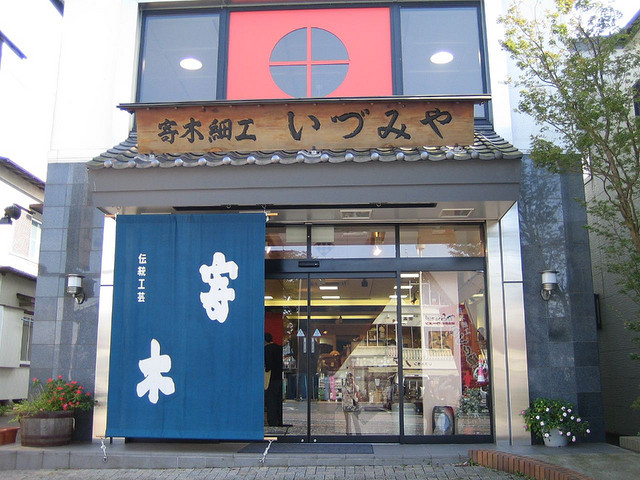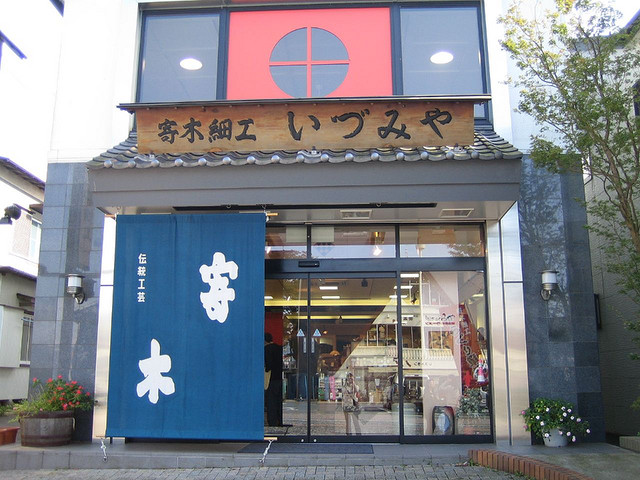 The most common application of 寄木 veneers can be found on the surface of a small organizer and utility box, but today you can also find some unique attempt of applying the veneers to small jewelry, buttons, and stationery to capture the attention of younger generation.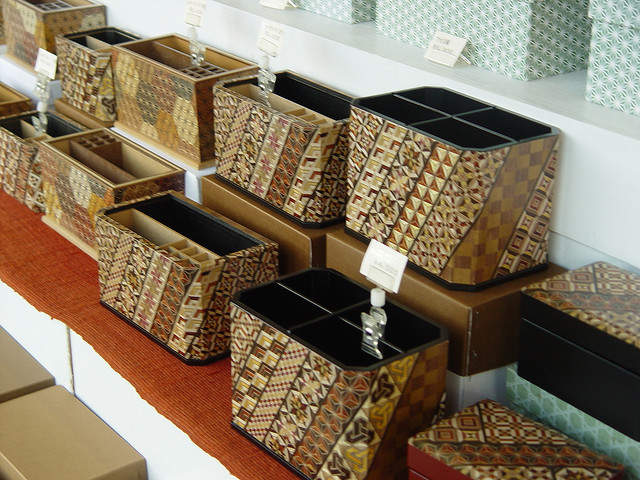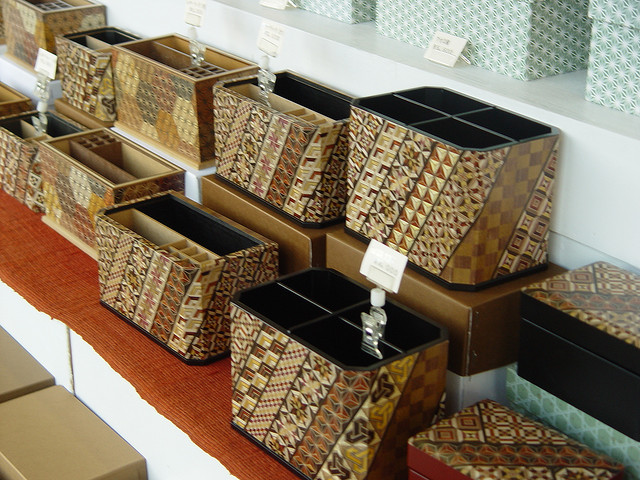 Furthermore, today you can also find some items whose design is more organic and modern compared to the traditional boxy ones, like shown in the picture below. These bowls are designed to blend in today's lifestyle with it's classic yet modern and sophisticated appearance.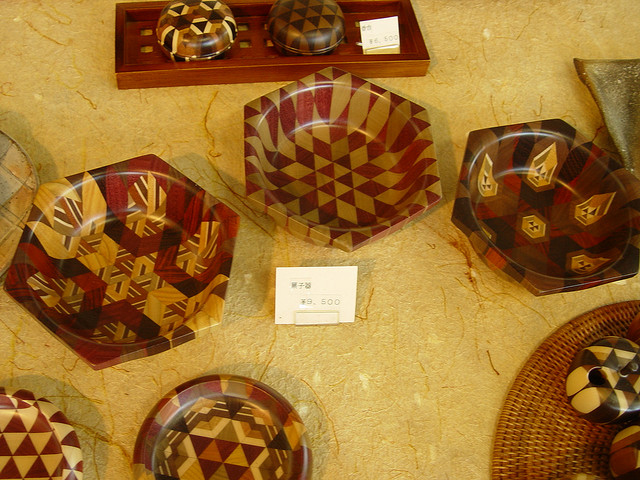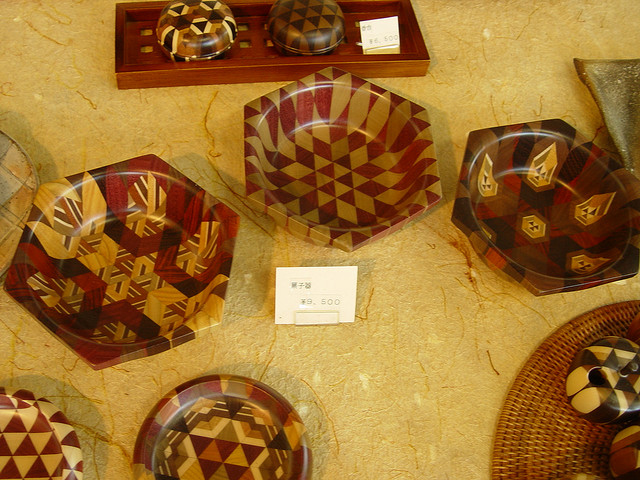 If you ever get a chance to visit 箱根, which is about an hour and half away from Tokyo, I highly recommend visiting 寄木 manufactures and museums. I can guarantee that you can find some cool 寄木 housewares that can spice up your ordinary living space 🙂
[prw username="kanjilicious" boardname="木" maxfeeds="40″ divname="myList" printtext="0″ target="newwindow" useenclosures="yes" thumbwidth="100″ thumbheight="200″ showfollow="medium"]