Kanji of the Day: 年(とし/ねん) toshi/nen (year)
Sending 年賀状 (Nengajō), or New Year Card, is one of the common practices for new years in Japan. I would say it is equivalent of Christmas cards, and people normally start preparing and mailing out these cards during the end of the ear,  between December 20 through 31st, to make sure that they will be delivered on the new year's day. In ancient times, people actually visited their friends' and relatives' houses to greet during new year's day, but since mail delivery system was established in the late 1800's  people started sending cards instead. However, some people still value face-to-face greetings especially in rural areas where they still have very strong sense of community.
年賀状 usually starts with some typical phrases like "昨年は大変お世話になりました。(Sakunen wa taihen osewani narimasihta)" meaning  "I truly appreciate the love and support  you gave me last year" , and ends with "今年も宜しくお願い致します。 (kotoshimo yoroshiku onegai itashimasu)." or "I look forward to working together again with you this year." It is also very common to put an image of the coming year's Chinese Zodiac animals for a good luck. 2015 is the year of sheep, so if you want to prepare 年賀状 this year, you can draw some images of a sheep on your card 🙂
One thing you must be careful is that you cannot send 年賀状 when you have a death in your immediate family during the year. In that case, you can send a post card explaining the situation within the same year.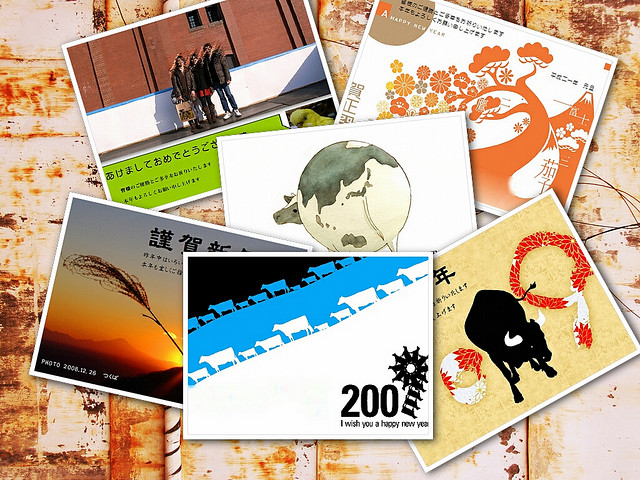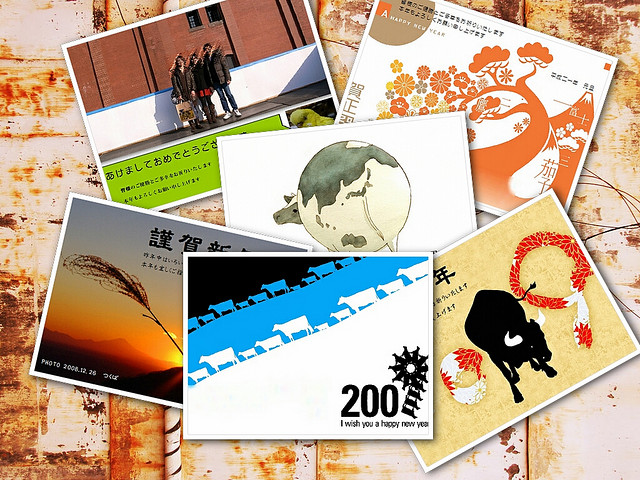 If you think you are too busy to send out 年賀状, you can also send 年賀メール (nenga me-ru), or e-card for new year's. Although I personally prefer sending and receiving actual cards (who doesn't?), e-cards are a great alternative for those of you super busy people. There are varieties of websites these days, so I suggest you to try out. That may help mailmen too: during the 年賀状 sending season, you will start seeing mailboxes with two separate slots, one is for regular mail and the other one for 年賀状, to prevent confusion and help accelerating the sorting process.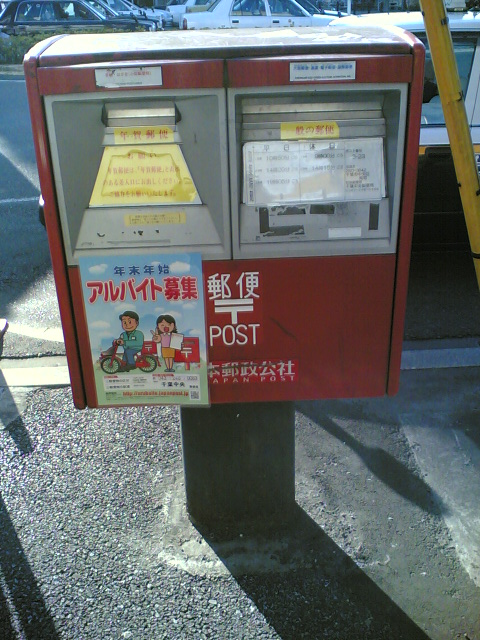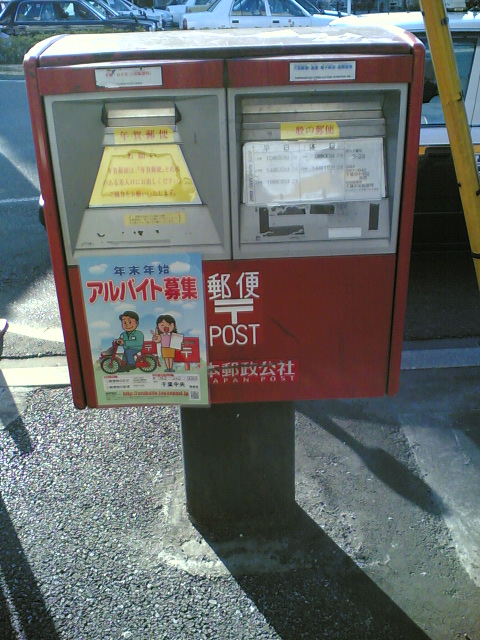 Have you ever received or sent 年賀状 before? What was the coolest design you've ever seen? We'd love to know!
[prw username="kanjilicious" boardname="年" maxfeeds="40″ divname="myList" printtext="0″ target="newwindow" useenclosures="yes" thumbwidth="100″ thumbheight="200″ showfollow="medium"]