Kanji of the Day: 山 (やま/さん/ざん) yama/san/zan (moutain)
Since Japan is such a mountainous country, 山登り (yamanobori), or mountain climbing, has been a popular leisure activity especially among senior citizens. There are a couple of 山登り locations even in Tokyo, and they have been a poplar destination for casual mountain climbers and hikers. 高尾山 (Takao-san), or Mount Takao-san, is perhaps the most popular one in Tokyo, and it will get especially crowded during fall when leaves change colors. There are a several restaurants, a monkey zoo, small boutiques, and a few other places along the hiking trails, so if you are a beginner you can just stop by at these places and take mini breaks. In addition, all the paths are pretty well maintained so that you don't need any hardcore mountain climbing equipments, but a pair of decent sneakers and a good windbreaker. 高尾山 a very beginner-friendly destination.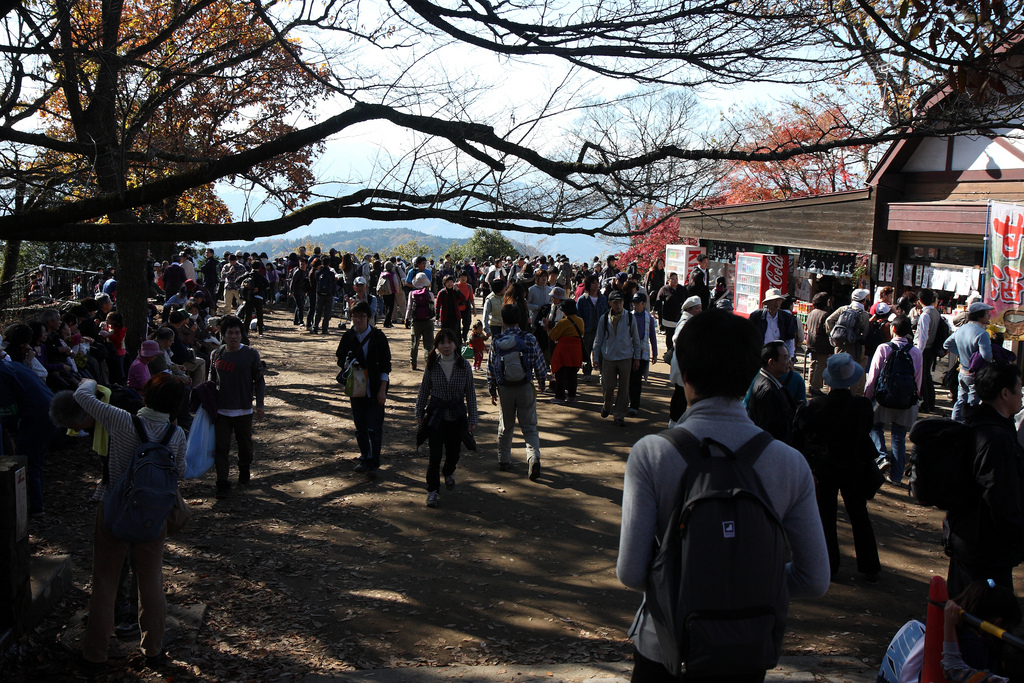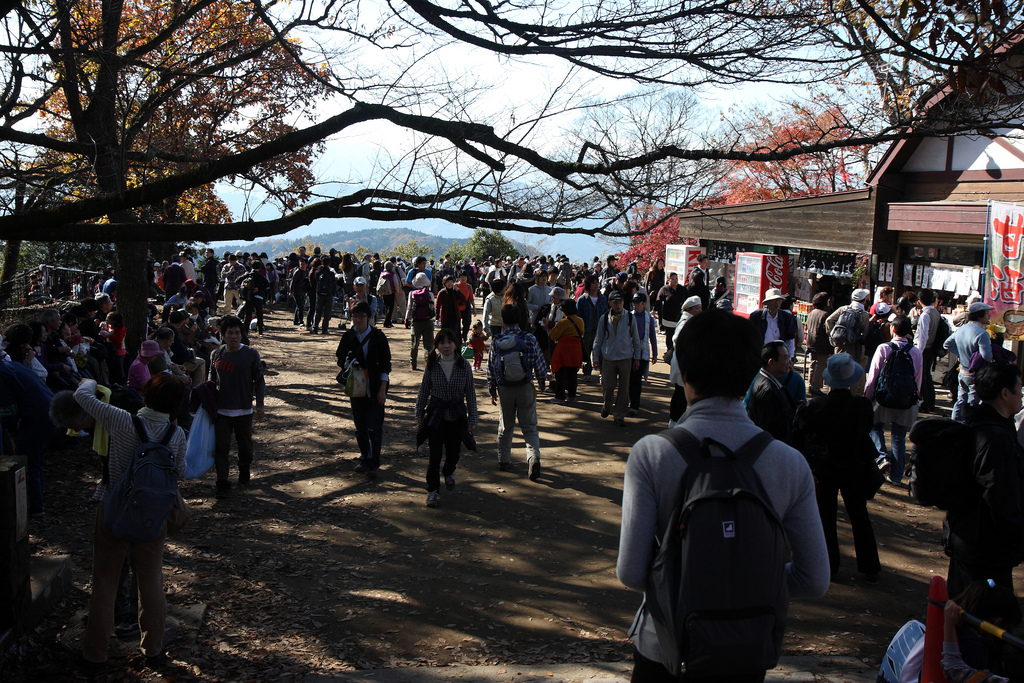 Due to these efforts, mountain climbing has become an popular activity among city girls who normally like to hang out at Starbucks with friends and talk about boyfriends and latest fashion trends. These girls are called 山ガール (yama ga-ru), or literally mountain girl, and has became an interesting social phenomenon since around 2010.
Because many of them are fashionistas at heart, 山ガール like to rock fashionable and colorful sports wears instead of the ordinary ones, and some of them even wear a heavy makeup (like fake lashes and lipsticks!!) to complete the look: they enjoy mountain climbing and fashion at the same time. Because of them some sports wear brands even created a line of clothes particularly targeting young female, who likes functional yet cute and colorful designs. Who said you can't look cute while hiking, right?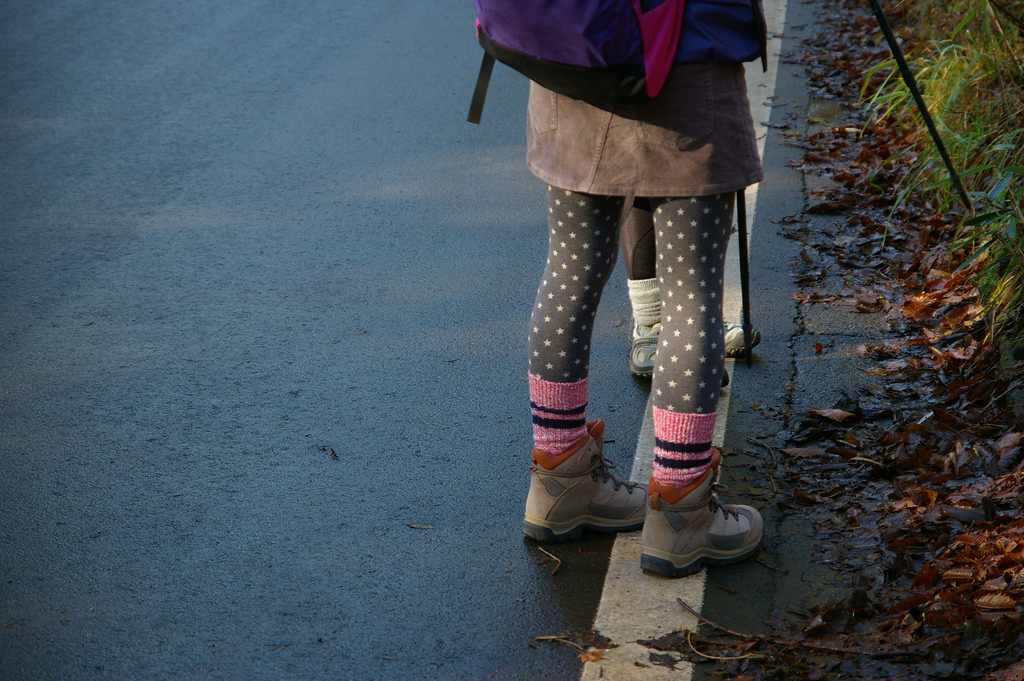 Right now is a good season to go 山登り to enjoy the autumn air and the view. If you enjoy going 山登り, please let us know your favorite locations, and of course, stay safe!
[prw username="kanjilicious" boardname="山" maxfeeds="40″ divname="myList" printtext="0″ target="newwindow" useenclosures="yes" thumbwidth="100″ thumbheight="200″ showfollow="medium"]