Kanji of the Day: 下 (した/しも/か) shita/shimo/ka (down, below)
When people ask me where they should visit during their stay in Japan, I ALWAYS recommend them to go to デパ地下 (depachika).
デパ地下 consists of two words デパートメントストア (depa-tomento sutoa – department store) and 地下 (chika – underground/basement), and the word literally means "department store basement". I know many of you will find it strange that there is a food court on the underground floor of a department store, but it is the ultimate food heaven where you can buy all sorts of fantastic ready to-eat food (mostly for to-go) from fancy desserts and appetizers to various kinds of homemade pickles, sushi, fishcakes, and so on.
The picture below shows an average デパ地下 you can find in Tokyo. There are many department stores in Tokyo, Osaka, Nagoya, or any major cities in Japan, and they almost always have at least one basement floor dedicated for a food court like this. Unlike regular supermarkets and grocery stores, デパ地下 stores features seasonal high quality ingredients, and thus the items are a little more expensive than what you can buy from regular grocery stores. So it is not for an everyday use, but once in a while, when you want to indulge yourself, your family and friends for special occasions, it is a great place to go to get a little extra something that upgrades your dining experience 🙂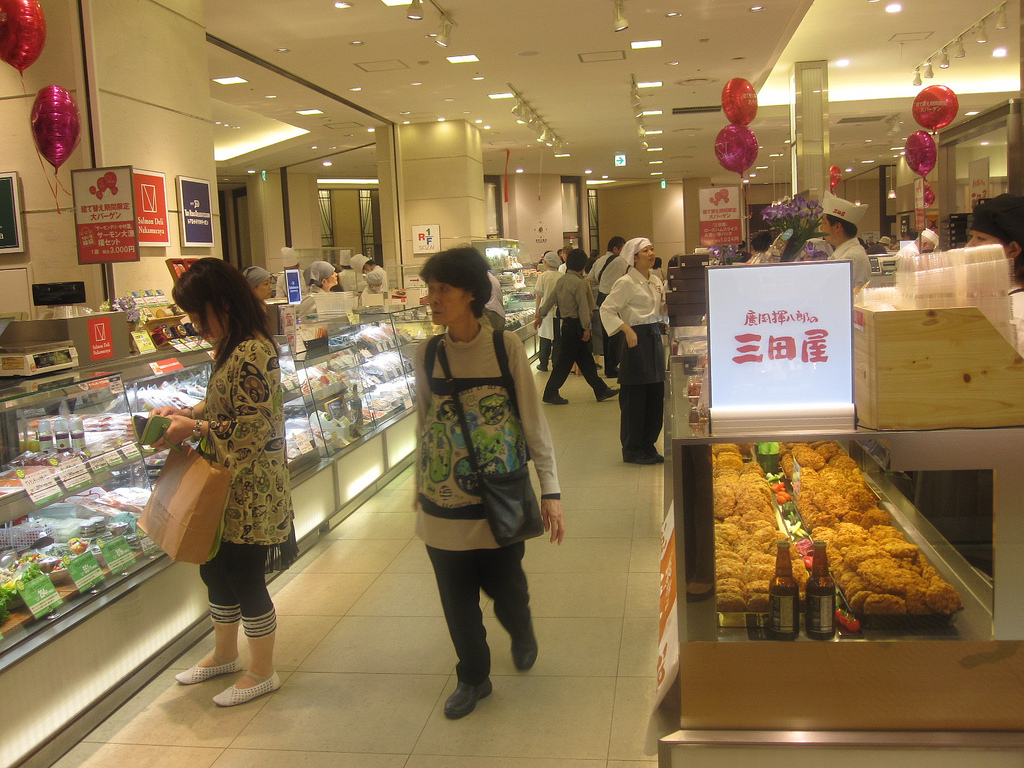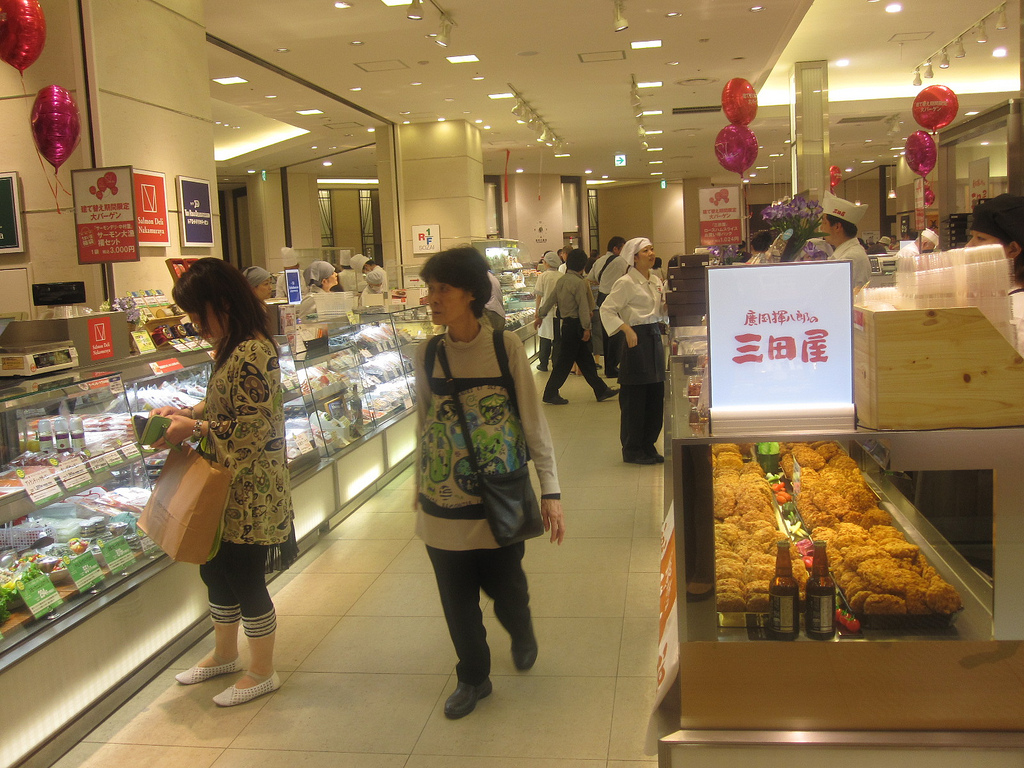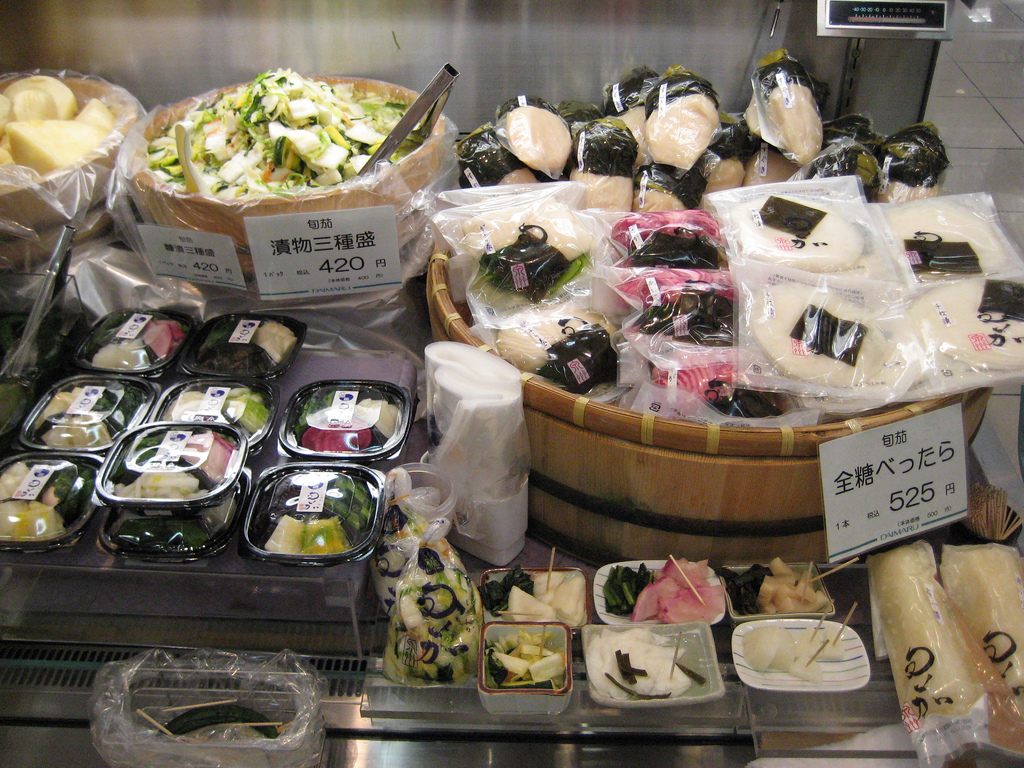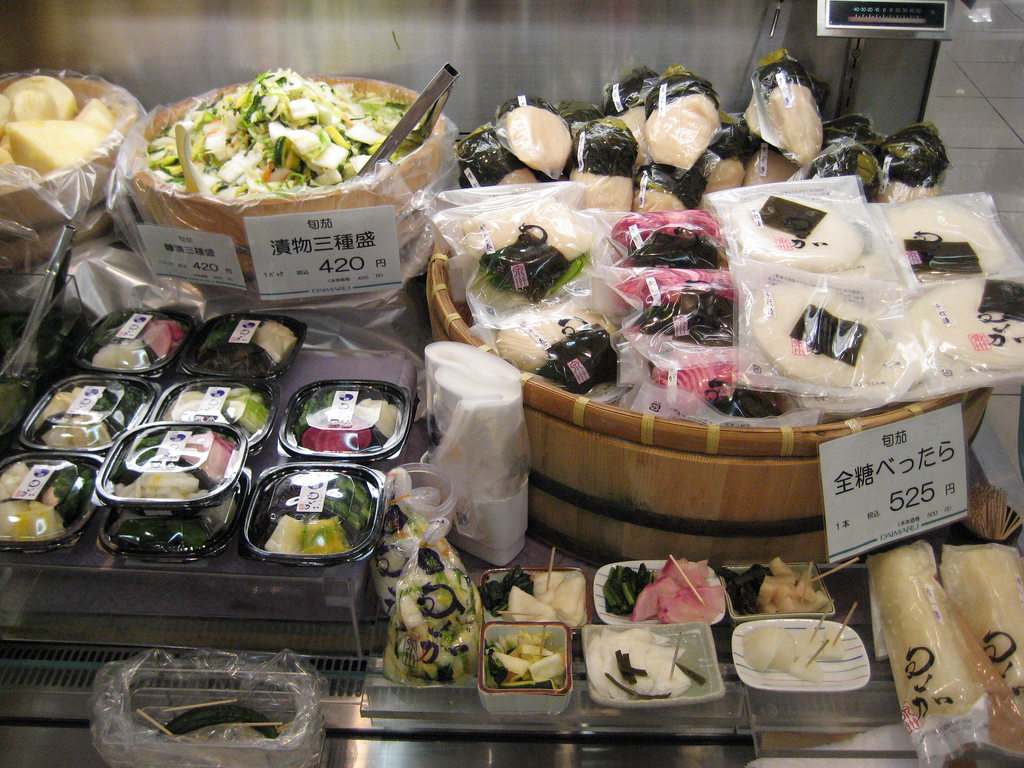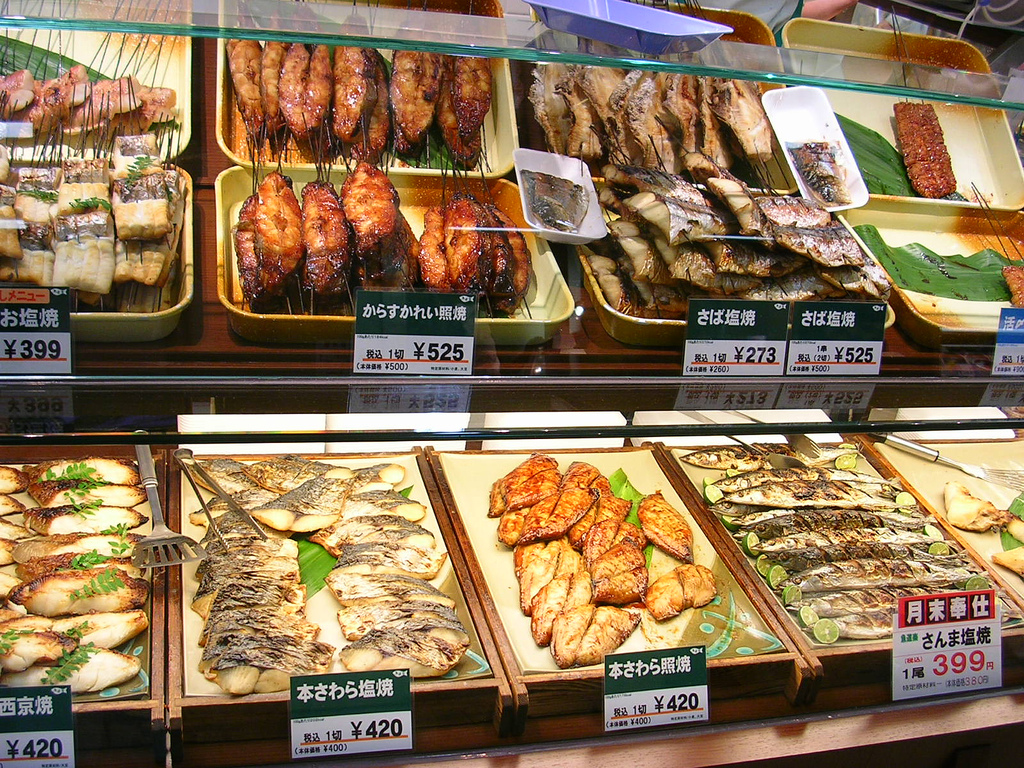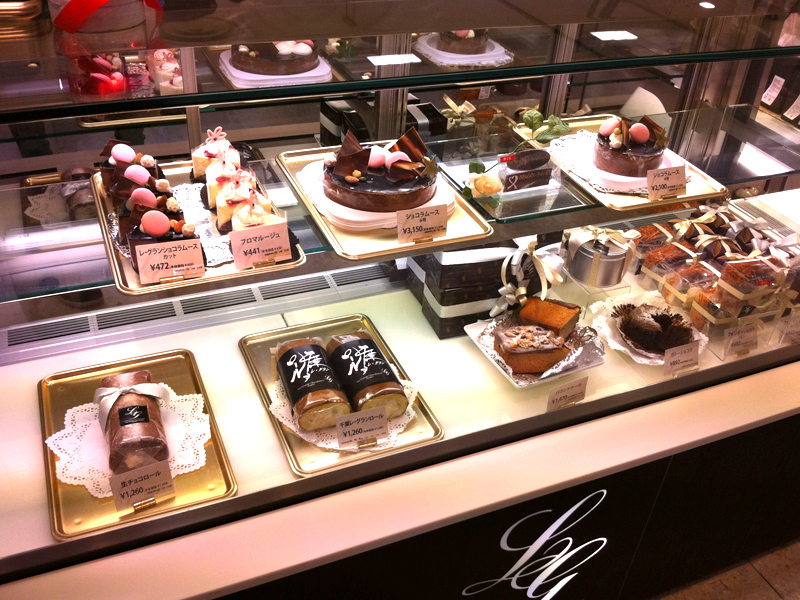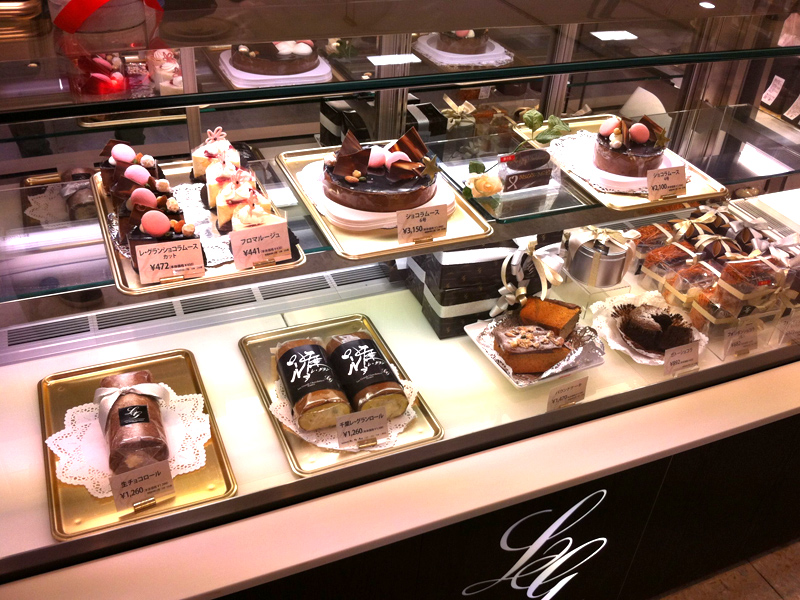 My dream is to one day bring my own spoon and taste every single item sold at デパ地下 😛 Who wants to join me?
[prw username="kanjilicious" boardname="下" maxfeeds="40″ divname="myList" printtext="0″ target="newwindow" useenclosures="yes" thumbwidth="100″ thumbheight="200″ showfollow="medium"]